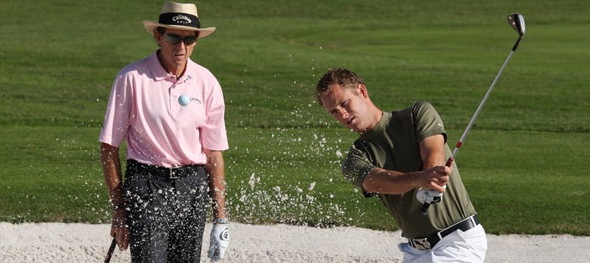 Someone has a pretty good idea for attracting new golfers to the game: Free Instruction.
Crystal Springs Resort, in western New Jersey, is the newest home of a David Leadbetter Academy, and one of the way the folks there are settling in as nice new neighbors is offering free one-hour golf clinics for beginners, especially novice adults.
There are clinics for hotel guests, social/sports club members, and also total beginners off the street at some of the resort's various locations.
Yes, this is only one resort, and it's not exactly around the corner (the resort is little more than an hour northwest of New York City). But it's a great start, and a great way to keep the instructors busy a few hours a week while possibly getting a few people interested in the game.
Let's hope other resorts, golf schools, private clubs, etc. follow this example.