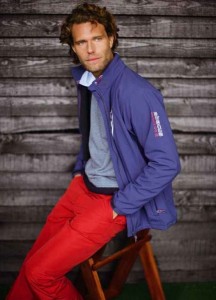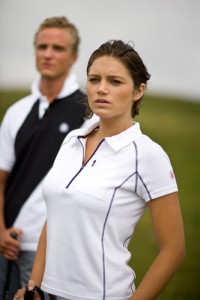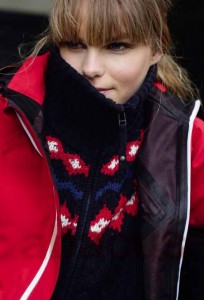 Due to, or maybe despite, my naiveté when it comes to golf fashion, I tend to wax rhapsodic about something I like. So here goes: Almost nothing I saw at the PGA Show was as exciting as the clothing from Abacus, a 20-year-old company from Sweden that describes itself as a creator of "lifestyle sportswear." Indeed, nearly every piece works just as well off the course as on (and sometimes better).
For those of us who've been frightened by some of the golfwear coming out of Europe the last few years, I'm happy to report that the clothes from Abacus are nowhere near as extreme as those from some other Euro-couturiers in design or fit: The colors are bold and the looks dynamic, but not to the point of turning into costumes. And the cut isn't ultra-thin, so should fit almost everyone. (As it was explained to me, "there are fat Swedes, too. They just buy bigger sizes.")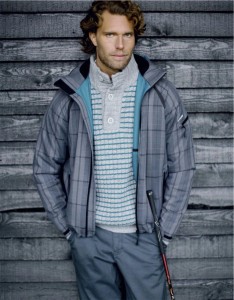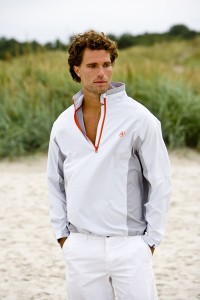 Abacus makes attire for men, women, and kids, with a wide variety of pants and shirts as well as socks, hats, and other accessories. But where the line really shines is in outerwear (maybe because it's cold in Scandinavia), with great jackets, sweaters, wind stoppers, and rain gear.
Especially notable are Nordic-inspired sweaters that look much heavier than they really are, and have thin linings that help block the wind. There's also a brilliant pair of pants—pants? brilliant?—that look and wear like regular lightweight golf trousers but are waterproof (below, right): Wear them in the spring or fall when you're worried that the weather might change during the round, or else on a misty, foggy day when every bit of precipitation protection is welcome. They're available for men and women, and come in gray, black—and bright red.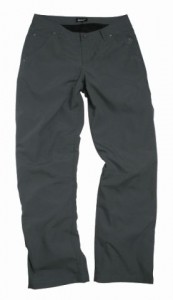 The Autumn 2010 line leans toward traditional golf patterns, with argyles and glen plaids on soft-fabric shell jackets, lightweight shirts for layering, and sweaters, all in coordinating colors. There are also rugby-style shirts, half-zipper tops, and quirky pieces like a lightweight plaid raincoat for women with metallic thread and a trenchcoat-like belt. (At left, it's not really for golf, being what they call a "statement piece," and it is stunning.) And while the models in the photographs tend to be young and blonde, this is clothing that will look good on those of us who are neither, and much rounder, to boot.
Abacus also has a growing Tour presence. The 2008 European Solheim Cup team was outfitted in Abacus-made uniforms. Swede Richard Johnson (winner of the 2008 U.S. Bank Championship) recently started wearing the clothing, as do a handful of young players on the European men's and ladies' tours.
My guide through the line kept using the words "fashion" and "function." I'd add the word "fun."
Abacus is a line to look for, but it might be hard to find as it just begins to make inroads into stores and golf shops in the U.S. Check out the website or call their North American distributor, Caulfeild, at 800-268-7939.