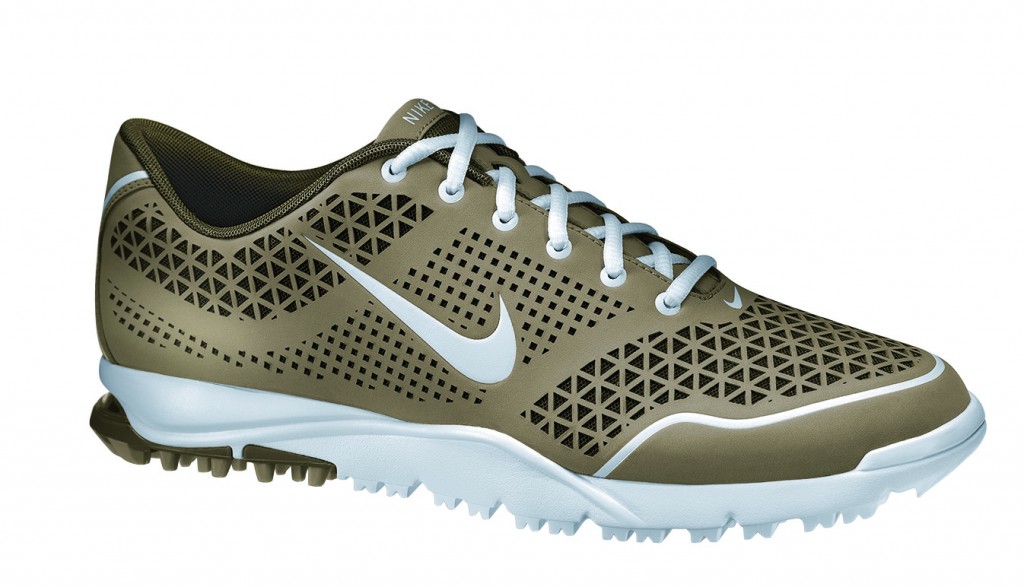 I've got big feet. Which along with whatever else you think that signifies means that I have a hard time finding shoes that fit. Especially golf shoes.
In 35 years of playing this silly game, I've found that most classically styled golf shoes are cut narrow, especially across the front of the foot. I can't tell you how many otherwise great pairs of shoes, showcasing the latest in footwear technology, have proven unwearable. Even 13 Wides, if a company happens to make them, don't always do the trick.
Like I said, big feet.
So when I find a pair with room, a little give, and support as well as comfort, I'm ecstatic. And with the recent move into more casual styles by a number of leading golf-shoe companies, I'm finally able to stride comfortable and confidently down the fairway.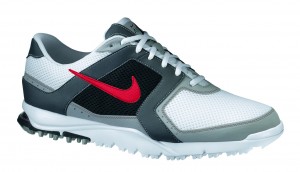 My latest objects of pedal affection are from Nike, which offers a number of casual and athletic styles. At the top of the list are the Air Rate (shown above) and Air Range WP (left).
They share many features: Both use mesh and synthetic leather; have Nike Air in the heel; are fitted with a full-length sockliner, Phylon midsole, and Phylite and TPU Nike Power Platform outsole; and incorporate what Nike calls "Integrated Traction"—built-in TPU spikes that grip the ground despite being extremely lightweight. Furthermore, the Air Rate keeps cool thanks to the Air-flow ventilation system, while the Air Range is waterproof and has a two-year limited waterproof warranty.
From repeated wearings I've found both styles to be incredibly light (the first time I wore the Air Rate I had to keep looking down to remind myself I was wearing shoes at all), flexible, comfortable from heel to toe, and good looking in a slightly unconventional way. (The versions shown here aren't the only colors/styles available. Check the links for other looks.) Plus, both are very reasonably priced under $130—and usually available for less than $100 in leading golf stores and online.
All of which means my big dogs are smiling.