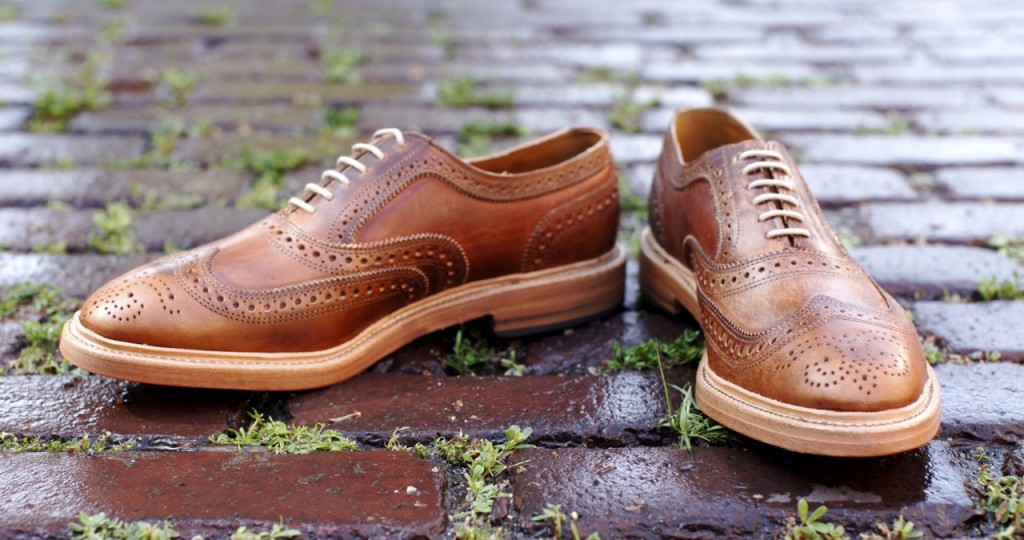 Just about this time last year, I wrote a story coming out of the 2011 PGA Show introducing the new Honors Collection of golf shoes from Allen Edmonds, the largest shoe cobbler in the world with all its shoes made in the USA and requiring 212 steps to produce.
This year, Allen Edmonds unveiled four new golf styles for spring—Medalist (a wingtip), Legend (crocodile-print saddle), First Cut (plain-toe saddle), and Haskell (a cleated blucher with croc-embossed leather)—at $345 a pair. Also announced was a new association with Jack Nicklaus. (An aside: How many pairs of golf shoes do you think Jack has had in his life? It's not a quiz and I don't know the answer. But just try to imagine….)
Now while I stand second to none in my appreciation of fine golf shoes, I found myself drawn more to a new line of non-golf footwear called the Clubhouse Collection. The dozen styles are designed to complement the on-course choices, taking over at a wide range of occasions from work to social events. In the Clubhouse are slip-ons, boat shoes, even driving moccasins.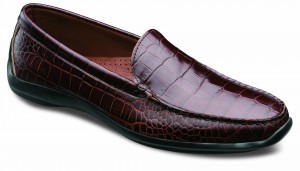 My personal favorite is the McTavish (shown at top), constructed from distressed leather so they have a rough finish that makes them perfect with khakis or jeans ($295). Also somewhat less traditional is the Tampa (left), an unconstructed slip-on ($195). The other Clubhouse shoes similarly maintain that casual, yet composed, nonchalance.
A last word about Allen Edmonds, which actually can apply to any really good pair of shoes. If most of your closet floor is covered in sneakers, flip-flops, and sale items from Payless you owe it to yourself to buy some top-quality footwear. Get yourself properly fit, buy some sole support, and you won't believe how good your feet will feel. And when your feet feel good…well, you can figure out the rest.