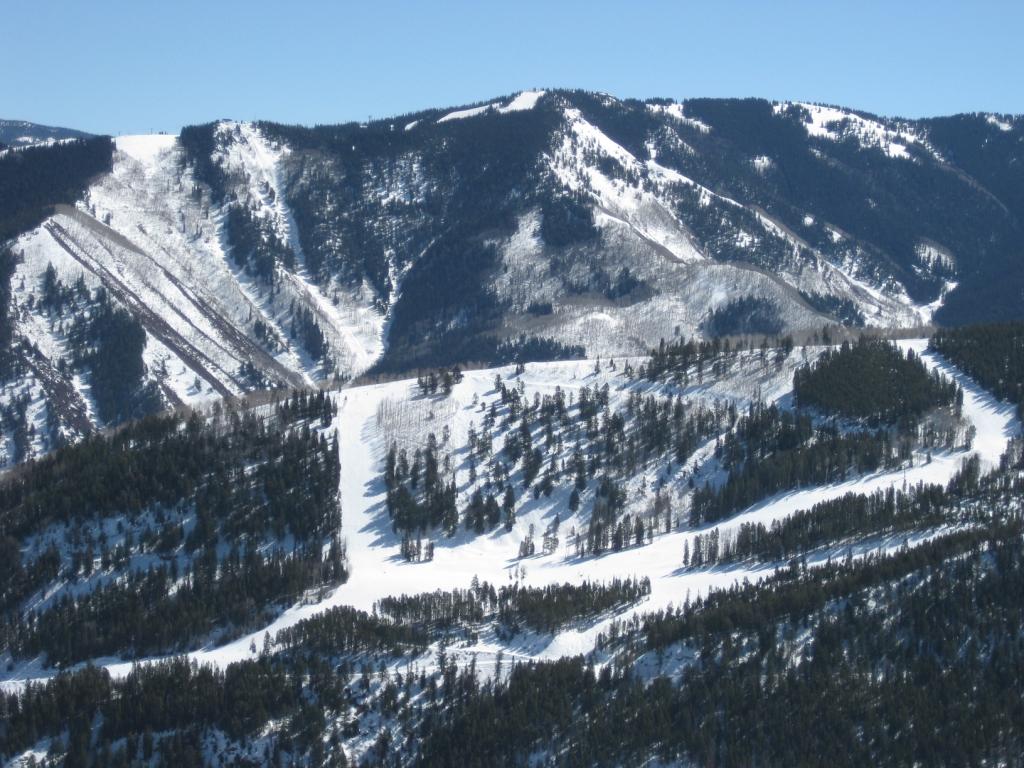 I broke this piece which helps you match your needs with the perfect ski resort into two parts: in my last post I listed the best resorts for various factors important in a ski vacation.
Today I give you my quick assessments of major resorts you might be considering.
RESORT SNAPSHOTS
Vail, CO: The biggest and best all around.
PROS: Very good terrain, good snow, lots of dining, nightlife and a variety of lodging options.
CONS: Pricey, crowded, lacks authentic ski town atmosphere
Whistler/Blackcomb: Every magazine's favorite and highest rated, and the perfect artificial ski town.
PROS: User friendly experience with no driving, walk to everything, great food, great nightlife, great terrain.
CONS: Very unreliable weather and snow conditions.
Jackson Hole: Expert skier's dream with lodging and dining at every price point.
PROS: Fantastic terrain, easy access to backcountry skiing, one of the best ski resort airports for easy access, a great Old West town.
CONS: The great Old West town is ten miles away. More beginner terrain than you've heard, but still limited. Really, really cold in mid-winter. Go in spring.
Breckenridge, CO: Huge resort, great town, you should hear more about it.
PROS: Lots of variety and terrain, and just keeps getting bigger. Very affordable lodging, especially condo and home rentals, great town, lots of bang for the buck, something for everyone.
CONS: Cold and windy, locals call it "Breckenfridge." Very high, those coming from sea level are cold AND winded.
Aspen, CO: A town with everything, great variety of terrain across four mountains.
PROS: The town itself, combining posh big city style with Old West pub atmosphere, you can do either or both.
CONS: Too many poseurs, pricey, skiing is too spread out, with best terrain at Aspen Highlands, Snowmass too far away. Many families surprised to find not a single green trail on Ajax (Aspen Mountain) after paying huge bucks to be close to lifts.
Keystone, CO: Very popular with locals who know they'll find lots of terrain and lower prices.
PROS: Bang for buck, good nightlife for resort with no real town, in-bounds Sno-cat skiing one of best kept secrets in the Rockies.
CONS: Base area is low-end condos and sort of fake. Can feel claustrophobic after a few days.
Crested Butte, CO:  Old school ski bum flair with everything from beginner to really extreme terrain.
PROS:  Affordable, varied terrain, local color, affordable, great expert skiing, funky small western town charm.
CONS: Limited nightlife and dining choices, limited high-end lodging.
Park City, UT: Maybe the best all around choice for a destination. Hard to argue with nice historic town, great snow, three major ski resorts within five minutes of each other, including the Canyons, fourth largest in country.
PROS: World's best quality dry snow, and lots of it. Truly something for every taste and budget, from the white glove, no snowboarding allowed, beginner centric decadence of Deer Valley to blue collar Park City Mountain Resort to vast and varied terrain of Canyons. Plenty of dining, shopping, activities. Super easy to get to, most reliable major airport in ski country.
CONS: Nightlife still not to where it should be despite big improvements in this once backwards state.
Alta/Snowbird, UT: Hard core, no-frills skiing experience is unbeatable for those who put serious skiing above all else.
PROS: World's best quality dry snow, and even more of it. A god powder day here is the best powder day you can find on earth without a helicopter. Lots of varied terrain, no crowds, great expert skiing. Super easy to get to, most reliable major airport in ski country.
CONS: Boring off the slopes. No town, no nightlife, nada.
Snowbasin and Powder Mountain, UT; Not really resorts but rather big-time day skier mountains with little other tourist infrastructure – the next big thing.
PROS: Great snow, cheap, more skiing than you can imagine, including in-bound Sno-cat skiing, no crowds.
CONS: Nothing else. You are sleeping, eating and partying in Ogden.
Stowe, VT: If you have to ski in the east, this is the best town, with great terrain to boot for both experts and beginners.
PROS: All the quintessential Vermont charm you could imagine, challenging bump skiing, a great beginner mountain at Spruce Peak, lots of great food, shops and bars. Very dog friendly!
CONS: It is the east. I live in Vermont, and no one wants to admit it but it's true: the best snow day here would not even be average in the Rockies, the best snow day does not come often, and there has never ever been a real powder day in Vermont. There, I said it.
Killington, VT: The Vail of the east, New England skiing on an epic scale.
PROS: Massive terrain, great nightlife, food and lodging at all price points.
CONS: It's the snow (or ice) stupid.
Telluride, CO: Great town and great resort that hard to get to and harder to pay for.
PROS: Great terrain, exquisite bump skiing, different weather system sometimes gets the biggest dumps in Colorado. Charming Old West town.
CONS: A pain in the ass to get to, expensive. Different weather system sometimes gets the smallest dumps in Colorado.
Lake Tahoe/Reno Area: Combined would be the best skiing in the US, but its not combined.
PROS: Lots of snow, with really deep annual total, beautiful Lake, mostly affordable with some incredible deals, good nightlife and casinos, a dozen resorts combined have every imaginable kind of terrain. Lots of sun and incredible spring skiing. Reno is god reliable airport.
CONS: The snow is deep, but wetter and heavier than the rest of the West. Resorts too spread out, and none, including Squaw or Heavenly, are big enough for a full week. You are going to end up driving more than you'd like. Nightlife and dining is equally de-centralized.