Living in the Zone – The Inimitable Jeff Ritter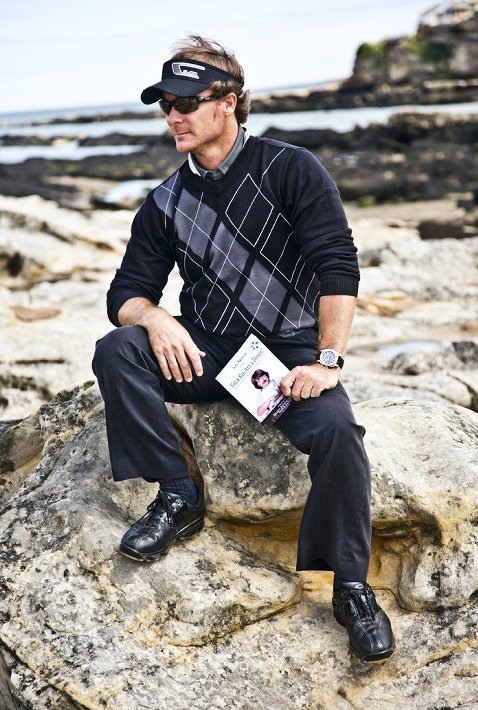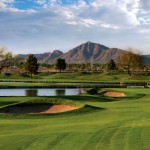 In early February, while in Arizona to attend the Tucson Gem and Mineral Fair, I stopped by the A.S.U. (Arizona State University) KarstenGolf Complex to interview the inimitable Jeff Ritter, the dynamic, young, and increasingly influential Master Golf Teacher. A.S.U. is, for me, a magically synchronistic 'Power Spot'. It was here, 20 years ago, that I first met golf legends Tiger Woods (then a teenager), his father Earl Woods, and the current Master's champion, the great Phil Michelson (who was a student at A.S.U.). And this day I was fortunate to be in the right place and time to interview another future golf legend, this time a future teaching legend.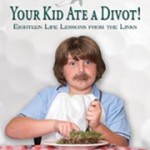 I had first met Jeff a month earlier at the PGA Show in Orlando, where he gave me an autographed copy of his latest book 'Your Kid ate a Divot: Eighteen Life Lessons  from the Links'. During our interview it was clear that Jeff is not only a master teacher, and genius in his use of social media for marketing and promotion, but, perhaps more importantly, a superb role model for people of all walks of life. And young Jeff Ritter, already living life at the zenith, is just getting started.

In Chapter 16 of his book titled 'Living in the Zone', Jeff says: "Anyone who has been a sports fan has heard of a mystical phenomena known as the 'zone'. To many, the zone is a special place only the elite ever attain. Images of Tiger Woods cruising to a fifteen shot victory at the U.S. Open victory, Michael Jordan on his way to an NBA title, Michael Phelps, an Olympian, cashing in on a flawless performance. All of these athletes conjure up images of people in the zone. Human beings achieving perfection. All of us have had daydreams of being flawless, perfect, achieving something truly great. However, we then return to our reality, our normal existence, and our ordinary lives. After all, the zone is reserved for only the gifted among us, right? The exciting thing is that the zone is NOT a place for only the elite… The zone is the place where you live!"
While this chapter goes on to explore this topic in greater depth, I don't want to spoil it for you. It's a crisp, easy read, and ends with 'The Gap' – a simple  Western approach to daily meditation to make living in the Zone a true, living reality. Fusing golf and meditation is widespread in the East and has been used to great advantage by Tiger, Vijay and others. This exercise in 'stillness', specifically adapted to Western sensibilities, is a very useful. If practiced daily it will help you to experience your natural brilliance that lies within.
At the beginning of our interview Jeff told me: "Most people live life with a shrunken imagination that is perpetuated by our conditioning. So when I do a clinic and I ask someone what they want I don't trust their answer because they don't know yet. Unless you sit down in a quiet place and eliminate practicality and likelihood, you will never know  what you want. And once you know, have authentic targets and goals, and have Decided what you want, Verbally Affirmed & Declared them… Do What it Takes (D.W.T.) to achieve them in your daily life".
Jeff has used this formula to achieve many of the goals he discovered were closest to his heart: learn to fly an airplane and get his pilots license, learn to play the guitar and perform in public to an appreciative audience; and build his golf career to global stature. Jeff stresses that: 'waiting and hoping kills momentum. Once you decide what your goals really you need to take these 3 steps. The how (the path) reveals itself once you start moving. I like to think that I am constantly creating my life by the thoughts I entertain – which lead me exactly where I want to be". And Jeff is exactly where he wants to be. He walks his talk, practices what he preaches and teaches.
Jeff is pure inspiration. It's crystal clear he has found the secret and Lives in the Zone. To experience this for yourself visit www.jeffrittergolf.com, read his books, follow him online on all the social media, watch him on the Golf Channel, and then visit him on the lesson tee at Karsten Golf Complex in Tempe, Arizona. As Jeff says: "Just one round of golf can be filled with enough wonderful moments to live with your forever. Golf is much more than a game. It challenges our minds, lifts our spirits, fills our hearts, and connects us with all that is good in the world..and allows us to find sense of satisfaction and wonderment that will sustain you for a lifetime."