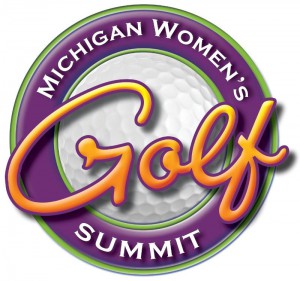 A Michigan Women's Golf Summit, featuring a variety of skill development sessions for women, a golf leadership roundtable and luncheon with keynote speaker, LPGA Professional Teresa Zamboni, will be held Saturday, April 25, from 9 a.m. to 3 p.m. at the Suburban Collection Showplace Diamond Center in Novi.
Presented by the Golf Association of Michigan (GAM), Michigan Women's Golf Association (MWGA), Executive Women's Golf Association Metro Detroit (EWGAMD) and Women's Metropolitan Golf Association (WMGA), the golf summit is geared toward women of all playing levels, including beginners, and industry professionals interested in growing women's involvement in the game.
The morning events will include rules and skills clinics and concurrent sessions on golf fitness and conditioning, golf etiquette and mentoring. Lunch will feature a keynote speech by Zamboni, LPGA professional and director of Nancy Lopez's "Play Happy Golf," Adventure Golf Program. Following lunch, there will be a leadership roundtable featuring representatives of the four presenting organizations, along with key leaders from the Michigan Golf Course Owners Association, the PGA, LPGA and golf media, including The A Position's Susan Bairley and Janina Jacobs. The focus of the roundtable will be "Creating the Future of Women's Golf in Michigan."
Registration for the summit is $45 per person, which includes lunch. In addition, sponsorship and exhibitor opportunities are available, with all contributions payable to the MWGA, a 501(c)(3) charitable organization, allowing sponsorship donations to be tax deductible as permitted by law.
To register online, go to http://2015mwgs.eventbrite.com or for other registration options and more information, contact Joan Cleland, Michigan Women's Golf Summit Chair, at jcleland12@comcast.net or 248-540-7073
The registration deadline is April 17.
Those interested in sponsorship or participating as an onsite exhibitor may contact Janina Jacobs (sponsors) at jjacobs2456@yahoo.com or Laura Winch (exhibitors) at laurawinch@comcast.net