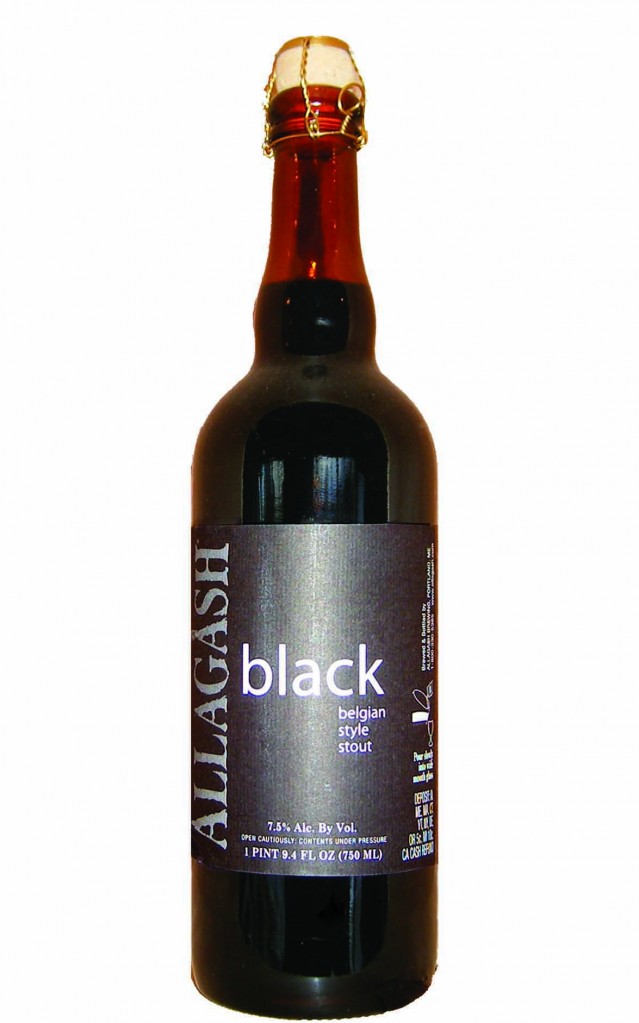 [March 1, 2010] I'm going to fill up a figurative 12-pack in the three months to come, spotlighting a few of the beers–or at least a few of the breweries–that will be represented on May 22 at the Brattleboro Brewers Festival.
Brattleboro is a vibrant southern Vermont town, well-known for lively weekends like the Strolling of the Heifers in early June and the Brattleboro Literary Festival in early October. So while this is the first beer festival in town, it will surely not be the last. (Actually, an all-organic beer festival may be in the works for later this year.)
Brattleboro is a great beer town, with one brewpub/microbrewery in town, another pub with scores of taps, and any number of restaurants, nightspots and retailers with good selections.
I'll fill in more details as we go on each week up until May 22. Though the festival spotlight will obviously shine on Vermont and New England beers (some being brewed specifically for the event), selections are coming from all over the nation and abroad, and I'll try to keep my picks geographically diverse.
That said, I've already covered some of the breweries that will be present, both in past TAP Beer of the Week entries (Sierra Nevada and the Huyghe Brewery) and in the piece on Rock Art's lively Vermonster.
This week's pick comes from the Allagash Brewing Company in Portland, Maine. Whether the company will pour the Black remains to be seen, but it hardly matters: Allagash is one of the most adventurous breweries on the east coast, and since its first release in 1995 has yet to market a beer that isn't at least worth trying. Usually they're worth hunting down, fighting over and hoarding if necessary.
At base is founder Rob Tod's love for traditional Belgian beers–which are traditionally all over the stylistic map. So from cellared and barrel-aged beers, brews made with grapes, sweet potatoes, pepper and exotic spicing, bottles corked with the méthode champenoise, and beers fermented with multiple yeasts, including a proprietary Brettanomyces stain, Allagash continues exploring ways to head right over the boundaries.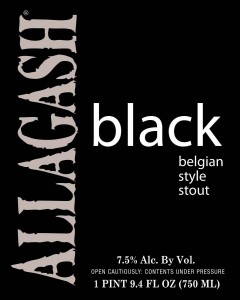 The Black is a pretty good example of this, since a Belgian-style stout is an anomaly to begin with. It's possible to find stouts in Belgium, but they're usually not Belgian. Sure, there are a few–Ellezelloise Hercules Stout, Buffalo Stout, Troubadour Obscura–not that I've ever tracked these down.
But a stout is just an ale, after all, with roasted malts giving the beer its signature chocolate and coffee aromas. The Black, which pours out as opaque as advertised, fulfills expectations with a full-bodied aroma.
Then the Allagash fun begins, adding German barley to the pot, oats, torrified wheat, Belgian dark candi (a caramelized sugar), along with the house Belgian yeast strain.
The end result is a sturdy but highly quaffable beer, creamy and toasty sweet, but with a nice roast edge and all sorts of flavors swirling through the finish. It's not only a tasty beer, but an intriguing one as well. It raises questions, as well as one's spirits. The main question being: Where do I find the version of the Black aged in bourbon barrels?
Name: Allagash Black
Brewer: Allagash Brewing Company, Portland, Maine
Style: Stout
ABV: 7.5%
Availability: Year-round, 25 states
For More Information: allagash.com

Related posts:
TAP Beer of the Week: Allagash Tripel
TAP Beer of the Week: Allagash Hoppy Table Beer
12 Beers of Christmas 2016 – 10: Allagash Hibernal Fluxus