Thinking Autumn and Beer simultaneously invariably suggests Oktoberfest, and why not, as the grand original in Munich observes its 200th anniversary this year. [2010]
But Oktoberfest is also a beer style, more accurately called Märzen, that is perfect for autumn days–a little on the fuller-bodied side, with a touch more malt and color than pale summer beers, just enough to complement what is going on outside–those color-turning leaves, that crisp snap in the air, the late harvest crops rolling in. Then there's the Fall sports calendar, as stuffed as a Halloween trick-or-treat bag.  As we did with our Summertime Brews entry, here's a lively seasonal six-pack: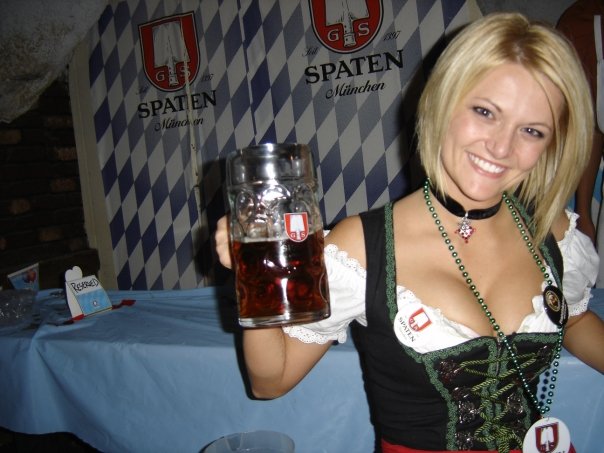 1) Spaten Oktoberfest (Germany; 5.9% ABV–alcohol by volume): Though preferably served in liter mugs by busty fräuleins, this is the original Märzen beer (hence, Ur-Märzen), introduced by Spaten in 1872, brewed in March and then conditioned in ice-filled caves until Oktoberfest. Like many Munich beers it is malt-accented, amber, if now brewed more for foreign consumption than German, where Oktoberfest beers have gradually become lighter-bodied. We can deal with it. (spatenusa.com)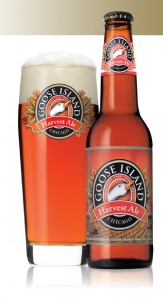 2) Goose Island Harvest Ale (Chicago, IL; 5.7%): President Obama recently touted Goose Island's 312 Urban Wheat Ale, but for autumn he'd do better with this copper-colored beauty made with all-American Cascade hops and midwest malts, that brewmaster Greg Hall says, "Has enough body and richness to be a perfect match with richer foods–roast meats, game, turkey." Game on. (gooseisland.com)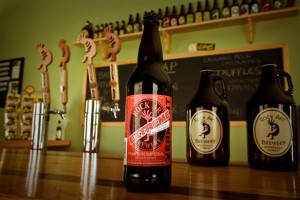 3) Pumpkin Imperial Spruce Stout (Rock Art Brewery, Morrisville, VT; 8%): Part of owner/brewer Matt Nadeau's Extreme Beer series is this interpretation of a colonial-style beer in a full-bodied stout: "I haven't used any pumpkin pie spices, but like the early settlers used pumpkin for added starch, as well as spruce tips harvested in the spring for flavor and bittering along with the hops." (rockartbrewery.com)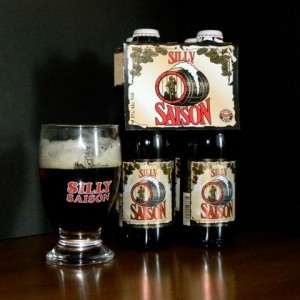 4) Saison de Silly (Brasserie de Silly, Belgium; 5.5%): If temperatures spike during Indian Summer, there's nothing silly about this tart refresher from French-speaking Belgium.


Saisons were traditionally made for Wallonian farmhands, and the brewer at Silly makes it the old-fashioned way, blending a year-old batch of the beer with a fresh brew and then storing it away another year for conditioning.
5) Indian Brown Ale (Dogfish Head, Milton, DE; 7.2%): In the kaleidoscope of innovative brews from Dogfish founder Sam Calagione, the Brown is another intriguing hybrid, with the malty character of a Scotch Ale, the hoppiness of an IPA, and the strength of an American Brown. We took an earlier and more extended look at this beer here. (dogfish.com)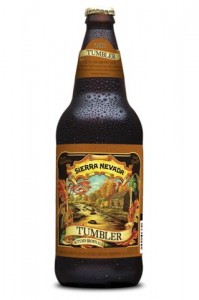 6) Tumbler Autumn Brown Ale (Sierra Nevada Brewing Co., Chico, CA; 5.5%): Any new offering from this pioneering brewery is worth a try, so I'm recommending this one sight unseen or as yet tasted. Sue me. But not unless you try what is likely to become a seasonal regular.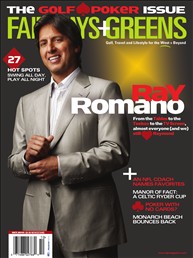 It's made with fresh malts straight from the roasting kilns, some of them smoked–summoning, perhaps, the days you were actually allowed to burn those piles of raked-up leaves. (sierranevada.com)
In slightly different form, this piece was originally featured in the October 2010 Fairways + Greens Magazine, courtesy Madavor Media.
Related Posts:
TAP Beer(s) of the Week: If It's September, It Must Be Oktoberfest
Perfect Brews for Fall