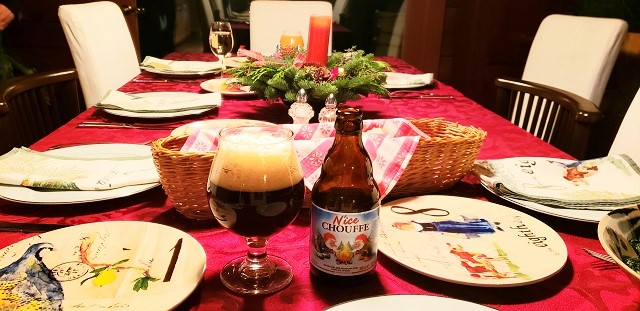 As far as curve balls go, Sandy Koufax had nothing on our Christmas this year. Bad enough was the weather, an icy snowstorm that wasn't much in terms of accumulation, but scary for slippery roads and driveways.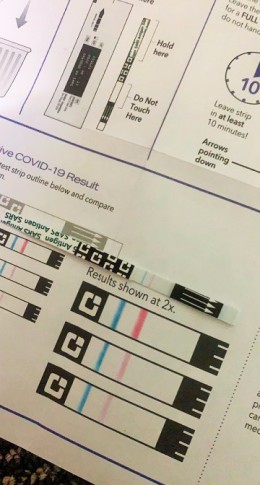 That pretty much knocked out three of the guests who were planning to show up for Christmas dinner.
But the money pitch was the COVID test our oldest granddaughter took after we'd finished all our lavish gift-giving: Positive.
That sent our daughter and son-in-law fleeing for home, the rest of us scrambling to don masks, and banishing Abby to the balcony. (Where she was still able to play the new game we'd opened earlier, Herd Mentality, which seemed an eerily apt name for the state of things in the world these days.)
But if everything suddenly felt topsy-turvy, it didn't stop from us gorging on raviolis and Lynn's classic meat sauce (tofu meatballs for the veggies in the group), nor her gorgeous Italian cheesecake. It did distract from a careful consideration of the beer of the evening.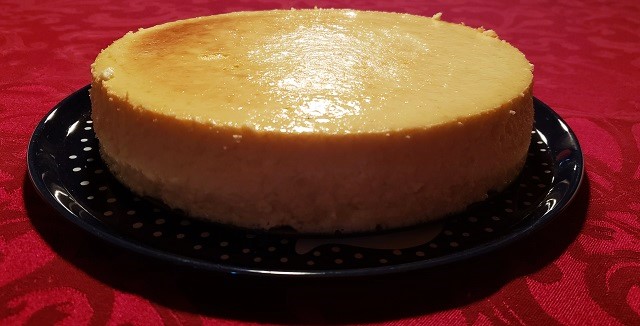 But it's a good one, and a logical follow up from the pFriem Belgian-style Christmas Ale. A similar-looking dark brown ale with garnet highlights, N'ice Chouffe is the winter seasonal from the Brasserie d'Achouffe in Achouffe, Belgium. Subtract the coriander, but add thyme, dried curaçao peel, bump the ABV up to 10% and you have this bountiful offering.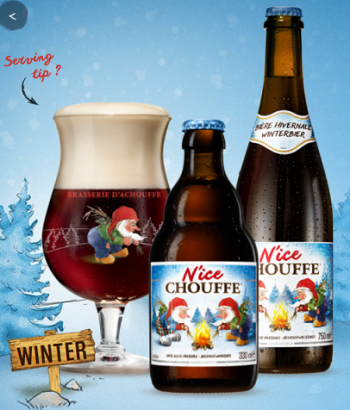 I just cracked open another one—and I'm happy to say I can still smell it—loads of caramel and dried fruit aromas, hints of mocha. I'm not discerning the spices in particular in the palate, but I assume that's what is adding some notes of chocolate, maybe some cherry (though granted, I seem to be cherry obsessed this year), a chewy mouthfeel and certainly a warming effect from the lofty alcohol level. For fans of Belgian-style Christmas ales and winter warmers, this will be a winner.
The d'Achouffe Brewery was started in 1982 in the Belgian Ardennes by two brothers-in-law, Chris Bauweraerts and Pierre Gobron, and fairly quickly they adopted the region's legends about gnomes and elves which have been a part of their marketing ever since. The brewery was purchased by Duvel Moorgat in 2006, but Bauweraerts remains involved. The beer is fairly widely distributed in your better beer shops, so I'd suggest putting on your mask and heading out for the hunt.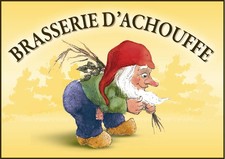 Name: N'ice Chouffe
Brewer: Achouffe, Belgium
Style: Belgian strong dark ale
ABV: 10%
Availability: Seasonally, nationwide
For More Information: https://chouffe.com/en-gb/brewery-achouffe/
[December 26, 2021]
< 12 Beers of Christmas 7: pFriem Belgian-style Christmas Ale
12 Beers of Christmas 9: Ommegang Everything Nice >