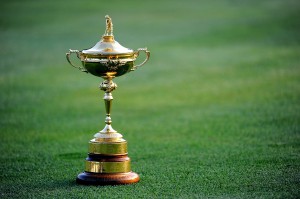 In a way, it's funny: Issues currently confronting other sports include spousal abuse, aggravated assault, rape, child endangerment, performance-enhancing drugs, stabbings, and shootings. Meanwhile, in golf we contemplate reasons we can't seem to beat those blasted Euros lately.
At the same time, while comparatively harmless, the post-Ryder Cup conversation has become a bit unseemly, on both sides. Apart from that, a rehash of Team USA's deficiencies is more likely to hurt than to help.
Move back the date for captain's picks for maximum flexibility? Fine. But of the innumerable theories on our inability to "get the job done," only Judy Rankin's is persuasive: It's not that we're not trying hard enough, it's that we're trying too hard. The Europeans tend to play better simply because it's easier for them to relax.
And as anyone who's ever played golf knows, telling yourself to relax doesn't always work; however, neither does continued deliberation of past shortcomings.
Finally, we find ourselves in this situation because we wanted to make golf an international game and it worked. Like essentially everywhere else, American golf suffers participation-level problems, but this remains hands down the greatest place on earth for golf – courses, equipment, instruction, college programs, you name it.
If it weren't, we wouldn't have so many foreign-born pros living here, including Euros. In fact, in certain respects the Ryder Cup reminds me of Jerry Seinfeld's notion of major league baseball in the age of free agency: My clothes are going to beat your clothes.
So the advice here – yes, easier to give than to take – is: relax.
# # #