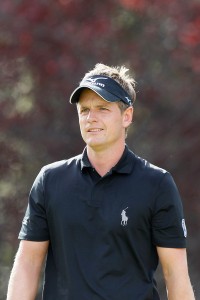 In this week's Crain's golf report, all Chicago golfers should be excited about having the No. 1 player in the world live in our midst. But they are truly thrilled at Conway Farms in Lake Forest, where Luke Donald is a member. Jeff Mory, the director of golf at the club, is the reason Mr. Donald landed at Northwestern. To think, it almost didn't happen.

In this week's edition of Inside the Leather, Steve Olken and I rant about golfers who try to get as many logos on their hats and shirts as possible. Some even look like Nascar cars.

To get in the mood, Steve and I sported a few logos of our own for this video. Unfortunately, we weren't paid to wear them.

Also in the video department, short-game expert Joe Bosco offers five keys that are essential for those pitch shots. One of them is having soft hands on the grip. He also has a drill to help you improve those shots.

Here's the link to the golf page.