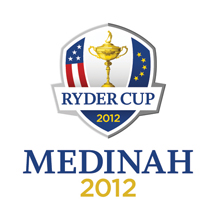 It's 234 days until the opening match.
Paul Lawrie. Remember him?
Probably not. Lawrie is the least known British Open champion of all time. Nobody talks about his victory at the 1999 British Open. Instead, that Open will be forever recalled for Jean Van de Velde's legendary meltdown.
Lawrie, meanwhile, has toiled mostly in golf oblivion during the last decade. His world ranking plummeted to 272d last year.
However, just when you thought he completely faded from view, Lawrie is back in the picture. He won the Qater Masters last week.
His continued strong play has vaulted him back into the world's top 50. And he's putting himself in position to earn a spot on the European Ryder Cup team for the first time since 1999.
"I've been trying to keep that to the back of my mind," he said. "If I keep playing as I am I will get in, there's no question, but there's a long way to go and I know as well as anyone that there are a lot of good players."
Lawrie's comeback is good news for Chicago-based Wilson Golf. He is one of their tour players.