In this week's edition of Crain's golf report, I write: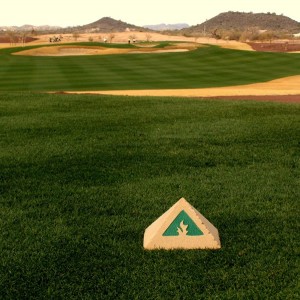 The PGA of America and United States Golf Assn. are sponsoring a bold new campaign called "Tee it Forward." Beginning Tuesday through July 17, golf's governing bodies are asking golfers to move up at least one tee from their regular starting point.
For instance, if you normally play the blues at 6,650 yards, go to the whites at 6,240 yards.
The concept is simple: Golf already is a hard game without people making it harder by playing from the wrong tees. The PGA of America says for most amateur players, a 6,700 course is the equivalent of a PGA Tour professional playing an 8,100-yard layout.
Here's the link to the complete post.

In this week's Inside the Leather video, Steve Olken and I remember how the Fourth of July weekend meant the Western Open at Cog Hill. We recall the festive, even rowdy atmosphere, especially during Tiger Woods' victories. We really miss not having it on the golf calendar.
Short-game expert Joe Bosco gives some terrific tips on how to zero in with your irons. He shows an important drill that he believes golfers should use every day. It doesn't take more than two minutes to complete.

Course critic H. Lee Murphy reviews Crystal Woods in Woodstock.

Here's the
link
to all the posts and videos on the golf page.
Read more: http://www.chicagobusiness.com/section/blogs?blogID=business-of-sports&plckController=Blog&plckBlogPage=BlogViewPost&uid=f5555513-c950-4657-a93a-80db16fdf4ad&plckPostId=Blog%3af5555513-c950-4657-a93a-80db16fdf4adPost%3ac30f34a1-3cd9-464e-8017-81f940c14aa6&plckScript=blogScript&plckElementId=blogDest#ixzz1QrgkGpYk
Stay on top of Chicago business with our free daily e-newsletters