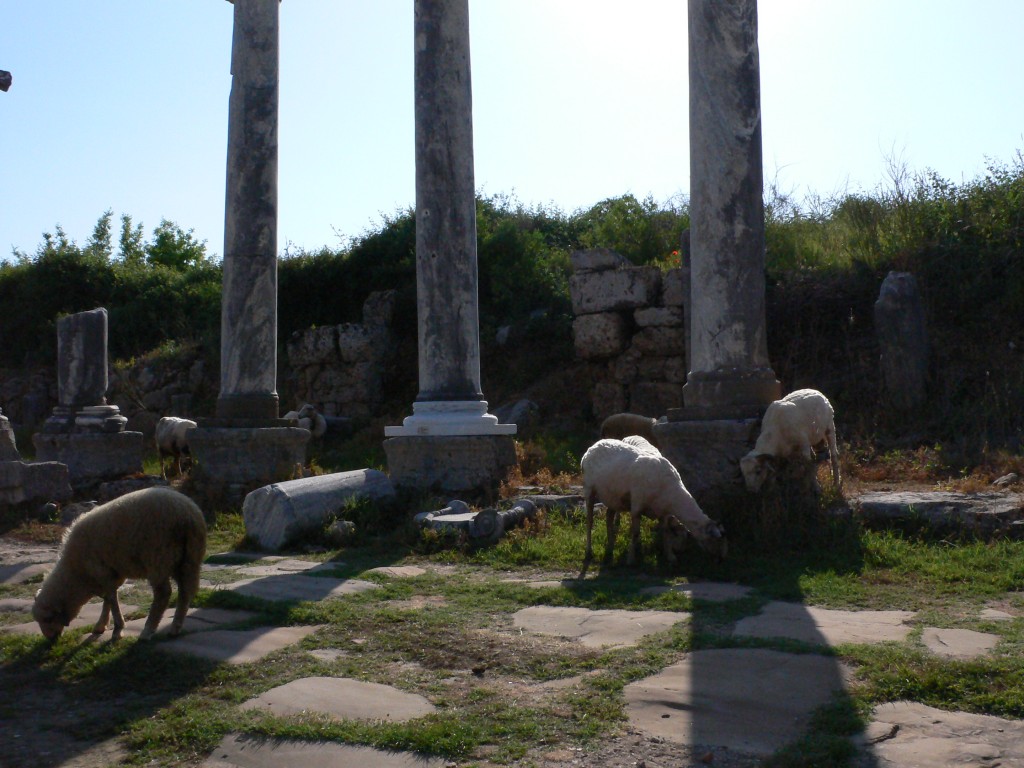 Above: Maintenance Crew at Perge, photo by Jeff Wallach.  All other photos by David Whyte.
While it hasn't blipped onto the radar of most North American golfers yet, Turkey– the gorgeous, culture-rich nation, not the delicious Thanksgiving day feast– is well-known to northern Europeans looking for a warm, upscale golf destination at a great price.
On a recent trip to Belek, located on the southern Mediterranean Coast, one of my favorite stops was the Gloria Serenity Resort and its two terrific golf layouts.  The hotel is one of three Gloria's in the vicinity along with the Gloria Verde Resort and Gloria Golf Hotel.  Americans will be stunned to see that five-star accommodations right along the Mediterranean with breakfast and dinner included, a luxurious spa, lovely gardens and more are available for what we might expect to pay at a chain motel here in the states.  And the golf is equally affordable.  During my visit the entire package of everything I might have paid for in a day, excluding lunch, came to less than $200.  Which of course meant more cash for golf balls.
Gloria's golf courses– called  "Old" and "New" although built only ten years apart– were designed by French architect Michael Gayon, who imparted a clean, simple aesthetic without moving too much dirt.  The golf complex also includes a nine-hole course called Verde, which helps make this the largest collection of holes in the country.  And it's all carpeted in fluffy Bermuda grass.
The Old Course, which stretches to just under 6,800 yards, carves elegantly through uncrowded gatherings of pines and routes around seven lakes.  It has played host to several European Tour events.  Number fourteen is one of the best holes, concluding on a double green with lovely bunkering around a horseshoe-shaped lake.  The course is narrow off the tees and easier up around the greens.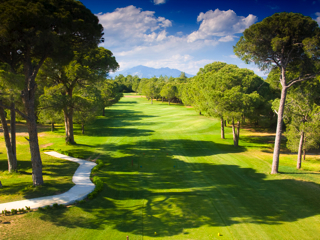 The New course opens intimately between pines and lovely moundings  Number two features a classic chute that opens up quickly and bunkers offset short left and long right with a ramp between them.  The third is a great short hole with tiered islands of green and if the pin is tucked behind a mound I wish you luck getting to it.  The 17th is modeled on the same numbered hole at TPC Sawgrass.  Overall, the course presents four lakes and 67 bunkers.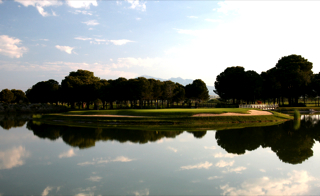 Close by to Belek are several ancient sites that are reason enough to visit Turkey.  The Coliseum at Aspendos is the best-preserved arena from Roman times anywhere in the world.  The Ruins of Perge begin to help modern people understand the scope and beauty of ancient cities.  And the town of Antalya, with it's ancient harbor and winding stone streets lined with shops and restaurants may be one of the most romantic cities you'll ever see.