Long Live the King – Part 7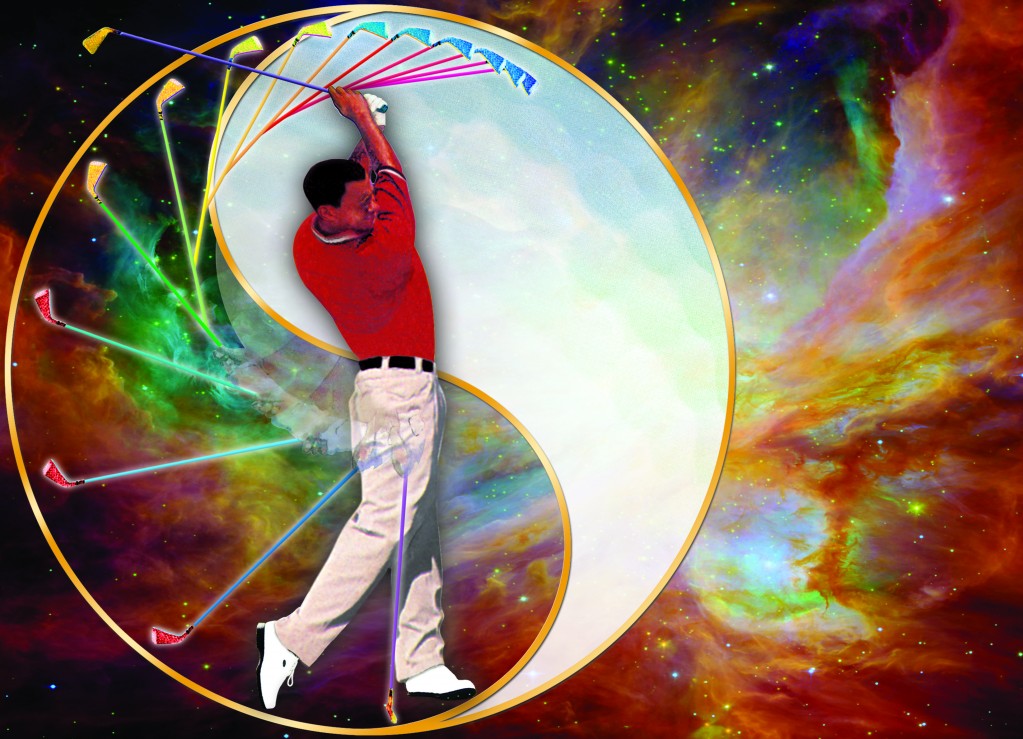 It's 5:30pm, April 8th, late Friday afternoon. The Master's telecast on ESPN just signed off. And I must admit I am inspired at what I'd witnessed over the past 3 and and a half hours – a classic charge by Tiger Woods – going 7 under the last 11 holes to climb into 3rd place, just behind young nemesis Rory McIlroy and rookie Jason Day at the half way point for the 75th Master's. I'd written/predicted that it would take Tiger another year to anchor the swing into his muscle memory, but it appears he has proved once again to be in a class by himself. For the exquisite swings, spectacular shots, and pressure putts he just made suggest he is back a year ahead of schedule.
I'd written: "Over the past few months many golf writers, teachers, pundits, and commentators have wondered if Tiger's best days are behind him. Many point to Tiger's age, the cumulative effect of his injuries/surgeries, and the unseen effect of all the emotional and mental turbulence engendered by his 'Fall from Grace'.  Others say once his personal life evens out, and he has sufficient time and swing repetitions for his new swing mechanics to become an unconscious and automatic reflex action, then Tiger will return to form, hit it straight, and dominate. And, of course, the signs are there. From tournament to tournament, brief flashes of brilliance emerging with greater and greater frequency. I have no doubt that its only a matter of time before Tiger's golf swing and striking skills come back into form. But how much time?
I also wrote; "It usually takes the average person two years to recover from the trauma of a divorce. And according to the late PGA GrandMaster, Paul Bertholy, it also takes the average golfer two years for a fine golfswing to become encoded into the nerve-muscle-ligament-joint-bone structure of the body — the 'Kinesthetic Muscle Memory'. Tiger's recent history bears this out. It took Tiger two years to internalize his swing under Butch Harmon before he began his epic run which culminated with his historic 'Tiger Slam'. It also took Tiger two more years for his body to memorize the swing changes under Hank Haney before he went on a second historic run."
Apparently I was mistaken and in error when I logically concluded: "So it's safe to assume two years will be required for his new swing to become an automatic, unconscious reflex action under his newest teacher, Sean Foley." It seems, nothing could be further from the truth.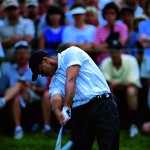 Tiger also seemed to prove my timing off when I wrote:  'Without the ability to enter the 'Cocoon', which an automatic golf swing provides, Tiger's Mojo — his ability to sustain exalted play in the Zone — and thereby make spectacular shots in the heat of battle, get the lucky bounces and breaks, and hole key putts at crucial moments — will likely not return until next year. But in 2012 look for Tiger to re-emerge stronger, smarter, more streamlined, conditioned, and focused than ever. He will have had two full years to heal his wounds, regain his balance, recharge his batteries, and ingrain his new swing. So expect the once and future King to reassert himself with a breathtaking display of golf….kicking butt and taking names…re-instilling awe, fear, and respect….saving the best for last." Tiger apparently had no need to wait another year to return to dominance, for victory this coming Sunday will silence all the doubters, and reclaim his #1 world ranking. We will see…
This 75th Sunday at the Master's promises to be as memorably historic as the 50th – when Jack Nicklaus claimed his final green jacket. It will be thrilling to watch. I do not know if Tiger's swing changes or putting will withstand the pressure. Or anyone elses. The 'Crash & Burn' on the back 9 Sunday are always a key part of the drama. Schadenfreud. We all got a glimpse of what the 'new and improved' Tiger looks like – and it's one powerful, sleek, golf machine. But 'Drive for Show. Putt for Dough'.
To paraphrase what I wrote in Part 1 of this 7-Part Series on Tiger and his Mojo: "The long game (driver & fairway woods) mirrors physical balance.  Iron play reflects emotional harmony. The short game displays mental poise. Putting reveals ones spiritual alignment. But the fifth dimension in golf is the Zone – Peak performance – is energetic. This fifth dimension includes our invisible life force (the Chinese call Qi); the invisible human energy body/grid through which our Qi circulates (the chakra/meridian system); and the higher vibratory dimensions (Zone) and extraordinary abilities (Mojo) energetic aliveness inspires.
As I wrote before, its really Tiger's energetic abilities that set him apart and put him in a class by himself. He was, without doubt, 'The Chosen One'. And without his Mojo, his energetic skills, he is stripped of his most powerful weapons. And  without his invisible energetic edge, he plays, putts and scores as a mere mortal.
Tiger can still inspire us – as he did once again Friday afternoon – but his ability to intimidate is gone. And now, after a dismal Saturday,  it seems his ability to sustain peak performance is gone as well. Now, we only get flashes of brilliance. Heaven has not restored its Mandate. Not Yet. Maybe never… as a young cadre of Immortals now publicly challenge him, most notably Rory McIlroy. But others rising stars, in the full exuberance of youth, feel the same way. As the shock waves of Rory's third round rise and Tiger's collapse (due to poor putting and all it suggests) settles, perhaps the King is Dead? As Sundays final round unfolds – and powerful, energetic currents spiral and cascade through the players, patrons, and golf-scape — an epic scale is taking place. Will Tiger rise to the challenge?
Will a new King is be crowned?
Long Live the King…
Read all of our great stories on by TheAPosition.com writers as we cover The Masters.