Dinner tonight was at the Four Seasons Resort Scottsdale's modern spin on a classic steakhouse, Talavera. I opted for fish, since we're heading for a western barbecue joint tomorrow night, but my tablemates assured me the steak was fantastic. And here they are: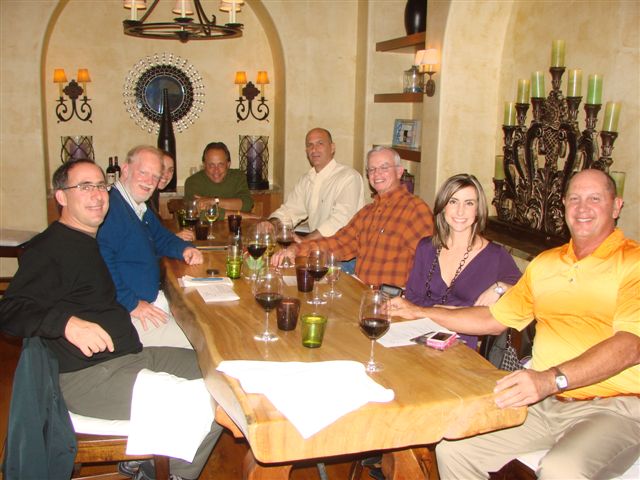 The beer list at Talavera and the resort's Onyx Bar Lounge is limited, but it does have some of the stars of the craft brewing show–Anchor Steam, Fat Tire, Dogfish 60 Minute IPA, and Sierra Nevada Pale Ale.
Even better, they have a local list that includes Four Peaks 8th Street Pale Ale and Kilt Lifter, Oak Creek Amber and Nut Brown, a canned Lumberyard Red Ale, and Nimbus A-1 Pilsner and Pale Ale.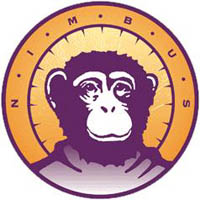 I made it a Nimbus night, trying both beers from the Tucson brewery (there's also a bistro outlet in East Tucson). I don't know a lot about the brewery other than that it began in 1996 and was originally owned by Nimbus Cousin. Cousin–for some reason unknown to the Nimbus bartender I spoke to on the phone–opted for a simian theme for the brewery.
When James Counts took over the brewery in 2000, he decided to keep the monkey around–now part of the brewery logo, with the key phrase, "It's a natural selection." A monkey is also on most of the labels, often placed in quasi-religious artwork context.
A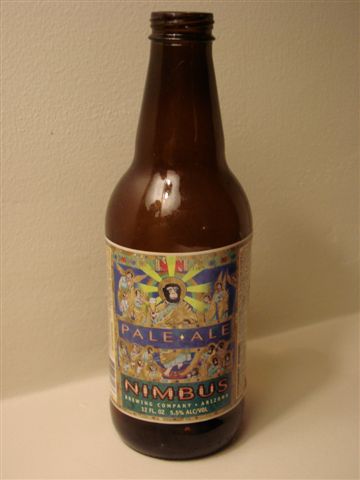 n exception is the one lager made by the company, the Nimbus A-1. It is a re-creation of an old Phoenix beer from the Arizona Brewing Company, with an attendant old timey label. I liked the label more than the beer.
But the Nimbus Pale Ale turned out to be a keeper. It's amber, a bit cloudy, with a decent but hardly overpowering hop aroma, more evident as the beer warms a bit. (Unfortunately, they seem to be big on frozen glassware in Arizona.) The flavor is tilted toward sweet rather than hoppy, with not a lot of middle to the profile. But with four additions of Cascade, Chinook and Columbus hops, the finish is bracingly bitter.
Name: Nimbus Pale Ale
Brewer: Nimbus Brewing Company, Tucson, Arizona
Style: Pale Ale
ABV: 5.5%
Availability: Arizona
For More Information: www.nimbusbeer.com
Previous:  "The Golf Yoga Connection"
Next: "TAP Beer of the Day: Eclipse Black IPA"