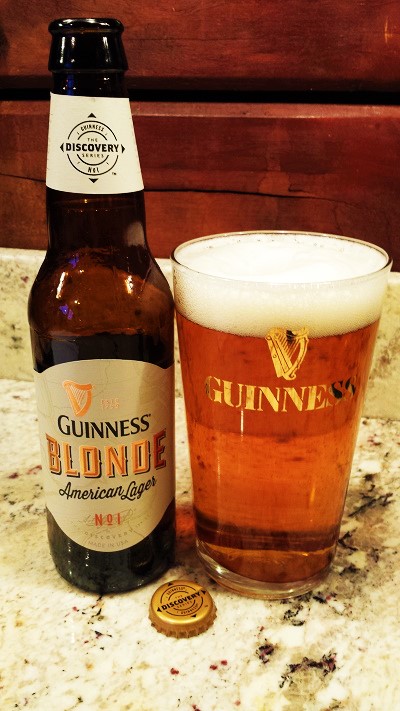 Sales of Guinness Stout are spiking all over the country tonight, as they do every year at this time. As far as Diageo, the corporate overseer of the Guinness brand, is concerned, March 17 is beer Christmas. But overall, in the U.S. and Britain, sales of the black stuff have been on the decline. Sales were dipping even in Ireland since 2008, but showed an uptick last year.
It's probably not hard to guess why. Guinness Stout is a world classic by pretty much any yardstick. But it's not new. It's old school. It's owned by a mega-company and not even an Irish one at that. And it's sure as hell not an IPA. So who can blame the company for introducing new products that might goose the marketplace a little?
Well, it turns out plenty of people can. Those who think Guinness should stick to doing what it does best. Those who think Guinness has no business making anything blonde to begin with, or a lager, heaven forfend—overlooking Harp entirely. Those who looked dubiously on other new product introductions (like me, with Guinness Black Lager).
And then there are those who don't want to have anything to do with a 5% ABV lager in the first place. I took a look at a video beer review of the Guinness Blonde with five scruffy looking youngsters who barely looked of legal drinking age. They thoroughly trashed the beer before they'd even opened up their five bottles, as though they'd been personally affronted by the very notion of the brew. It was the beery equivalent of a kangaroo court. Guinness was guilty before the benefit of trial. I didn't wait around to watch the execution.
Well, I did my best to keep an open mind on the matter, and now only wish I'd had a bottle of Harp on hand for comparison purposes. But there are immediate differences between the two Guinness lagers. The one on hand is brewed right here in the good old U.S. of A., so it's not an American-style lager, it's an actual American lager, by gosh. (Except it's not, quite, since the yeast is a Guinness ale yeast brewed at warmer-than-usual-for-a-lager temperatures, which might make it an alt in Germany or a cream ale here.)
The beer is made at the old Rolling Rock plant in Latrobe, Pennsylvania, fondly known to some of us as Arnold Palmer's home town. The plant is now owned by City Brewing of La Crosse, Wisconsin, which produces contract brews in three U.S. plants with a total capacity of 130 million cases a year—slightly less than 9.5 million barrels. And for those keeping score, Rolling Rock is now owned by A-B InBev. Last I heard it was being brewed in Newark, New Jersey.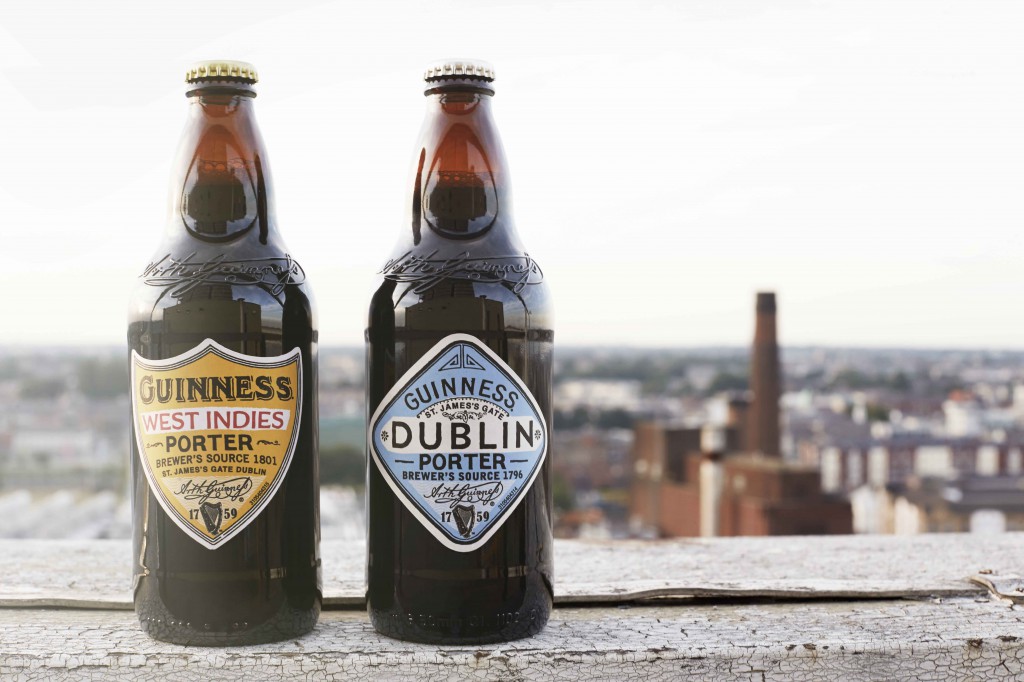 The Blonde is the first in what Guinness is calling a Discovery Series, promising more "fusion beers" to come on a biannual basis. (Two new porters were recently introduced in the U.K.) The question is the ultimate fate of the beers. I'm told that the Blonde, introduced in October, is already considered a permanent offering in the Guinness U.S. portfolio, but it's possible that others in the series will be one-offs. Then there is the exclusive Signature Series, the first offering of which was Guinness The 1759, which I thought a lovely beer, if over-dressed in its packaging and grossly overpriced.
The Blonde is more down-to-earth, the girl next door. Okay, the all-American girl next door, really more a light amber than blonde, with a pleasing white froth and a sweet, grainy nose. She's agreeable and undemanding, with a creamy mouthfeel that gives way to a lightly brisk finish, the merest nod to the Mosaic, Willamette and Mount Hood hops.
You can't really find any fault here. What were your friends talking about? She's nice. Maybe there's no great spark, true, and you might not want to marry her. But you wouldn't mind taking her to the prom, and having a few spins around the floor.
Name: Blonde American Lager
Brewer: Guinness & Co., Dublin, Ireland
Style: Pale to Amber Lager
ABV: 5%
Availability: Nationwide, year-round
For More Information: www.guinness.com
[March 17, 2015]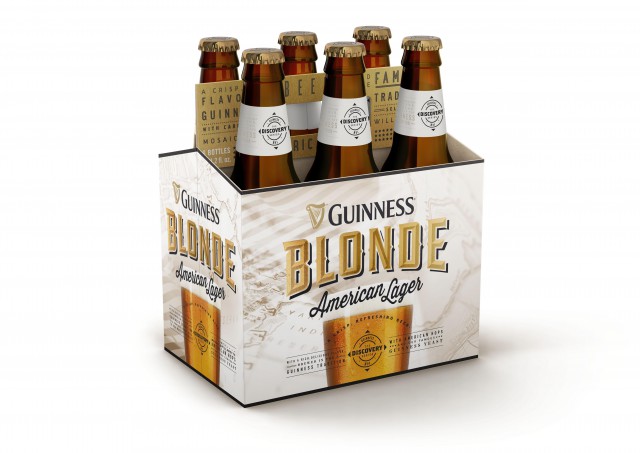 Related posts:
Tap Beer(s) of the Week: Guinness Dublin Porter, West Indies Porter
12 Beers of Christmas 2014: Guinness The 1759
TAP Beer(s) of the Week: Guinness Black Lager vs. Guinness Draught