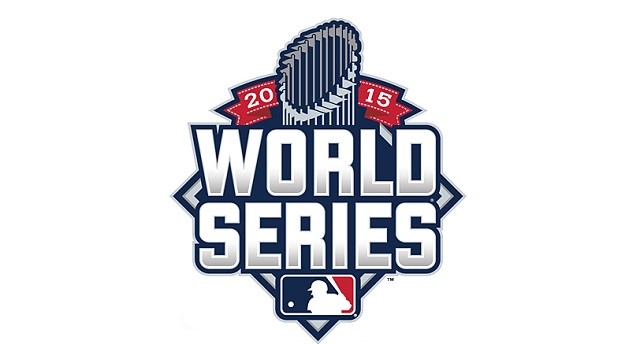 [Nov. 1, 2015]— The outlook isn't brilliant for the Metropolitan nine this day. But as tonight is the last New York World Series game for who knows how long, it seems only fair to offer up a counterpart to our recent Missouri beer, the Piney River Brewing Old Tom Porter.
We'll keep it short—I've already gone over the background of our New York entry, Greenport Harbor Brewing, in talking about their flagship Harbor Ale. But the company began in Greenport on Long Island's north fork in 2009, opened a second and larger production facility in Peconic in July 2014, and just recently began bottling a few of its beers, including the Black Duck Porter.
Another porter? Well, why not? With a chill in the air and the first whiffs of woodsmoke drifting over the hills, a porter seems like an ideal choice, not that it wouldn't be good any time of year. [Dark beers seem to be something of Fall Classic theme anyway, gauging by last year's Terra Incognita or the Anchor Porter from 2010.]
I've had the Black Duck Porter before and it's always struck me as an excellent exemplar of the style. It's a virtually opaque brown, the roasted malt most evident in the nose, although touching relatively lightly on the palate. Still, it's a fairly chewy beer with hints of expresso and chocolate, assertive enough to get one's attention and highly refreshing as well.
The stated goal was a sessionable porter, and we'll eschew the argument of what ABV a beer needs to be to achieve session status. But at 4.7% the Black Duck certainly packs a solid punch for a relatively low alcohol brew, so it would appear to be goal achieved. Especially if one ponders that among the top 20 porters in the Beer Advocate rating site, Black Duck (No. 20) is the only one under 5% ABV.
Why Black Duck? Following its vaguely pelagic themes, the brewery named the beer not after a duck, but a Prohibition era rum-running boat of that name, which plied the waters around Rhode Island, Connecticut and Long Island. One night the boat ran afoul of the coast guard, resulting in the shooting deaths of several crew members. A national hue and cry followed, not in favor of the drys. Some say the Black Duck scandal was a step in favor of Repeal, and therefore certainly fitting enough for a beer name.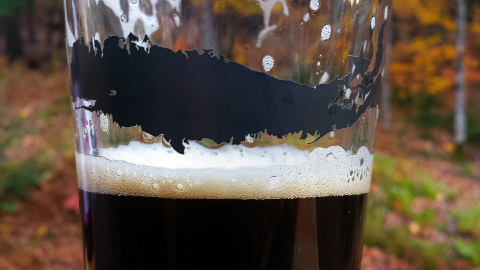 With a logo that manages to transform the shape of Long Island into whale, it's no surprise that the brewery managed to create some great graphics for their first packaged products. They turned to Scott Bluedorn, an East Hampton-based artist to come up with their labels, and the Black Duck is something of a classic, an animal-machine hybrid that seems to touch all sorts of natural and historic bases. Just like baseball!
Name: Black Duck Porter
Brewer: Greenport Harbor Brewing, Greenport and Peconic, New York
Style: Porter
ABV: 4.7%
Availability: Year-round, New York and bits of Connecticut
For More Information: http://greenportharborbrewing.com