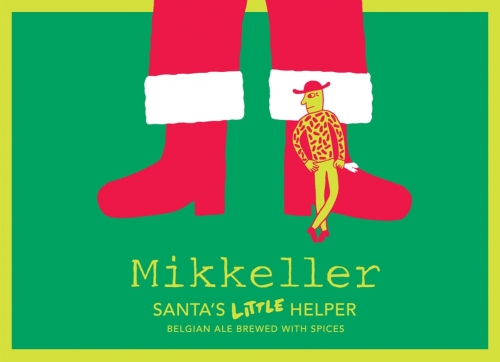 It's a wrap, with Mikkeller making its fourth appearance on the list, thanks to its relentless production of holiday-inspired ales. The precedents: Hoppy Lovin' Christmas back in 2013 (where some of the brewery history resides); Ris a la M'ale, a beer based on a Danish rice pudding dessert in 2017, and Win Bic, a saison and lambic blend, in 2018.
Another Santa's Little Helper, from Port Brewing of California, was on the 2017 list.
All worthy brews, and this one is no exception, but don't expect it to come around again. Mikkeller doesn't appear to have brewed it since 2019, the beer more or less supplanted by Santa's Hoppy Christmas, an IPA.
But clearly, the beer can still be found in shops, and it's worth looking for. I picked this one up this year at Meulemans' Craft Draughts in Rawsonville, Vermont, and the best by date on the cap suggests the beer will last until August 17, 2025.
A second bottle I have is not really likely to last that long, but at the moment the beer is dark brown with a lively tan head. There was a wee touch of oxidation when I first opened it, but that soon dissipated. A few floaties attested to my lack of care in leaving some of the sediment behind.
There's a heavy caramel, toffee aroma to the beer with suggestions of dark fruits—dates and/or figs, a touch of brown licorice, a hint of coffee. Heady stuff, and the flavor follows suit, with an aggressive carbonation and finishing bite, but it's still a full and velvety mouthfeel, with a hearty and welcome alcohol burn on the way down (as opposed to yesterday's Greater Good Gingerbread Ale). A good way to end the 2021 12 Beers of Christmas with a bang.
Mikkeller was established in Denmark in 2006 and was primarily a gypsy brewery in the early going, producing most of its beers at other breweries, notably at De Proefbrouwerij in Belgium, where this vintage was made. Now there are several brewing locations (including San Diego) and Mikkeller licensed bars and pubs worldwide, some 50 in number. The company had a cup of coffee in the major leagues, operating a brewery at the Mets Citi Field for about two years before bowing to the pandemic.
But speaking of Queens, many articles about Mikkeller make reference to founder Mikkel Borg Bjergsø's twin brother, Jeppe Jarnit-Bjergsø, and the ongoing disaffection they share. Jeppe opened his own gypsy brewery in Denmark in 2010, but has since taken up residence in New York, along with his brewery, the archly named Evil Twin, in Ridgewood, Queens.
And now there's another in Brooklyn, along with a coffee shop. Maybe they should ponder opening in Citi Field. Anyway, I'd love to make it there some day, if only to try the Hazy IPA called Walking Down the Streets of NYC With a Christmas Tree Is Completely Normal Because Who Has a Car?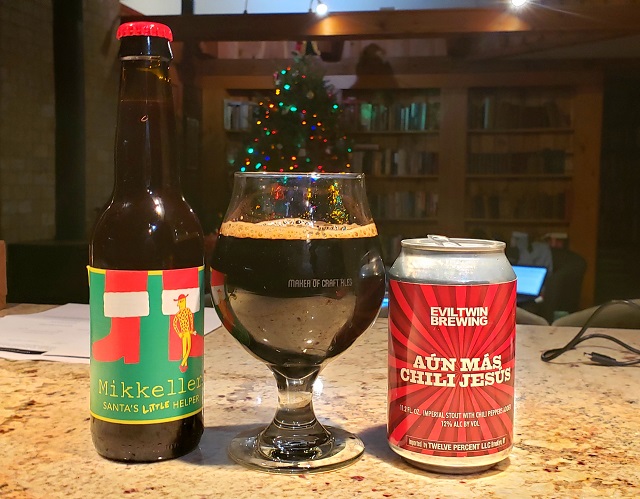 Suffused with holiday cheer as I am, I thought I'd reunite the brothers, at least in terms of this post and add something of a drinking coda. Verily, the Aún Más Chili Jesús ("Even More Chili Jesus") isn't a holiday beer per se, but it does have the name Jesus in it, for Christ's sake. Works for me, and the beer makes for a good bonus baker's beer dozen to help turn out the lights on the 12 Beers of Christmas 2021 in general, and my night in particular, as it's a 12% ABV Imperial Stout aimed straight at the brain pan.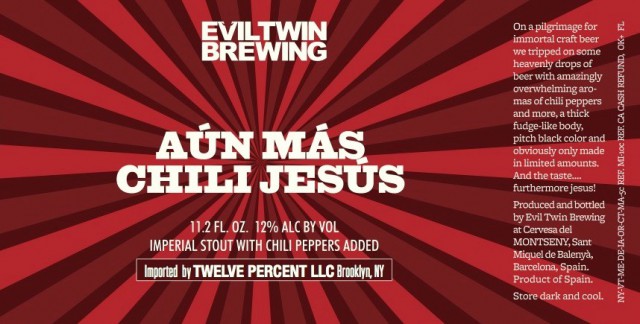 This particular batch was brewed in Spain, and it's not unlike the Santa's Little Helper, but it's bigger, darker, loaded with more alcoholic heat, and then there are the chilies—not overwhelming, but lingering.
The burn is sharp enough to wake one up, even as the ABV is pulling the cloak up over one's head. Just as well for 2021, which certainly dashed a lot of hopes in terms of a cleanser to 2020. Well, as the Mets predecessors the Brooklyn Dodgers used to put it, season after season, "Wait till next year!"
Okay, but while we're waiting, best wishes to all for the year ahead.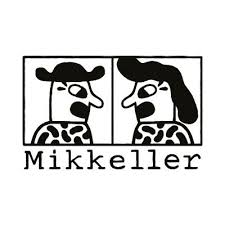 Name: Santa's Little Helper
Brewer: Mikkeller, Copenhagen, Denmark (though brewed at De Proefbrouwerij, Lochristi, Belgium)
Style: Strong Dark Ale
ABV: 10.9%
Availability: No longer brewed, so happy hunting!
For More Information: www.mikkeller.dk
[December 30, 2021]