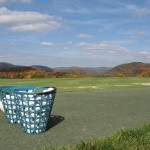 Tiger Woods made me feel good this weekend.
Before you get any crazy ideas, I'm talking about when he snap hooked a driver and then popped up a fairway wood off the tee during the second round of the WGC Cadillac Championship at Doral Golf Resort and Spa. His snapper went about 120 yards and his pop up went about 180. I mean, it's the first thing that Tiger has ever done that a mere mortal could relate to other than missing an occasional four-foot putt.
Tiger snap hooking a driver 120 yards? There was a stunned hush that filtered through the crowd following his clunker, like it had witnessed someone falling off a 30-story building. The popped up fairway wood was a result of him digging into the ground before he made contact with the ball, which of course means he hit the ball high on the clubface and sent it soaring up into the air and not on a line down the fairway. Again, the crowd was aghast.
Perhaps Tiger carefully choreographed both shots, believing such awful strikes of the ball off the tee would allow the common man to relate better to him as he continues his quest to return to the top of the golfing world. Let's face it, there was nothing Tiger has ever done prior to those two shots that we could say we can do or even approach doing on a golf course. We've watched him hit miracle shot after miracle shot, whether it was a three-wood curved around a tree to reach a par-five, a four-iron out of a fairway bunker, over water and onto the putting surface, or a chip that somehow rolls backwards into the hole on an ice-slick green at Augusta.
In addition, he married of the most beautiful women on the planet (although she's long gone now), has some ridiculous mansion, flies around in a private jet and sails the globe on a private yacht. Heck, even his indiscretions were legendary and something the average guy can only shake his head at in wonder, even if we would never want to undertake the bedding of so many, well, let me just say, women of questionable backgrounds and motives.
But there he was, slapping a driver down the fairway 120 yards like we've all done during our weeknight golf leagues or weekend four-ball matches with our buddies at the club. For one shining moment, Tiger Woods was real, a flawed golfer who embarrassed himself in front of a whole lot of people on the course, something we all have had to deal with since we first picked up a club.
Tiger returned to his former form on Sunday, shooting a stellar 66 and finishing 10th in the tournament. He looked solid in his final round, playing with a determined look on his face, hitting fairways and greens and….finally….making some putts. Did he find something at one of his favorite golf courses on Tour? Maybe. We'll see during the coming weeks as he prepares to take his reshaped game and psyche to his favorite place of all, Augusta, where he will once again be protected like a little kid who just got his first bike and is under the watchful eyes of mom and dad rolling down the street.
The two terrible shots he hit off the tee at Doral could be attributed to Tiger changing his swing as he continues to work with Sean Foley. The jury is still out on whether that combination will work in the long run. One might have told Tiger that if ain't broke, don't fix it. But obviously, Woods felt like he had to change everything about his life, including his golf swing, in his effort to make himself into the golfer, and man, he says he really wants to be.
It really is quite amazing that Tiger has been able to play as well as he has, considering all the crap that has gone on in his life during the past 16 months. Golf is as much a mental game as it is physical and Tiger's mind can't be anywhere near clear, even a year and four months after the famous meltdown of his marriage and personal life. It's a testament to just how strong he is mentally that he has been able to play under the scrutiny of the entire world and not embarrass himself. Well, at least not until he hit those two tee shots last Friday.
Although I think he's a long way from being the Tiger Woods we once knew and couldn't get enough of, he is so talented that he has a shot at winning big again. While Nick Watney, who won at Doral, is a nice player he's no Tiger Woods. And that is the problem the PGA Tour continues to face. With Phil Mickelson seemingly in decline, the People's Choice, John Daley, a bad-dressing joke, and the new kids on the block not getting anyone that excited yet, we need a healthy and competitive Tiger to get the fans stoked and watching closely again.
At least for a few moments this past weekend Tiger Woods was human. Now, if he could only just be Superman again.