Happy New Year! A year of new and old drinking adventures awaits us, and in the immediate rear-view mirror my fourth go round with 12 Beers of Christmas is in the books.
For anyone who has stumbled freshly onto this post and wonders what's going on, I started off the 2015 12 Beers of Christmas series on Dec. 6 with Anchor Brewing's Our Special Ale 2015. It rambled on to Dec. 29 with The Bruery's 8 Maids-a-Milking wrapping it all up, with links forwards and backward from each piece.
Unlike the first three go-rounds, I didn't go 12 straight days this time. What I lost in momentum I gained in sleep. The fun quotient seemed unchanged. The education level remained high–that is, me learning a lot about new beers and breweries as well as old, and some religious and holiday traditions, too. Must be why I keep doing it.
So now I have a list below of all 48 beers from the four years I've done this, with links for those who want to read right up on a specific brew. I'll say the same thing about that list that I did last year—there are a lot of good beers on there, a few great ones and no real stinkers.
True, I wouldn't go out of my way to pick up another Jolly Traveler Winter Shandy, one of the three beers sent to me by breweries this year. But as I said, shandys aren't really my thing to begin with. There was certainly nothing wrong with the Jolly Traveler, which came in at 4.4% ABV, the lowest on the list.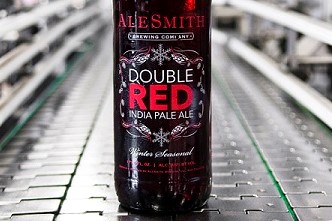 The two high ABV winners were the 11% 8 Maids-a-Milking and the 11.9% Jewbelation. The latter had more depth and complexity of flavor of the two, yet the Maids produced the somewhat more pleasurable brew.
My favorite remains the AleSmith Double Red India Pale Ale, the beer formerly known as YuleSmith Winter. The Page 24 Bière Nöel is hot on its heels, and De Ranke's Père Nöel rounding out the top three. I took pleasure in all the rest, with Bah Humbug winning the Serendipity Award, a beer that showed up unexpectedly. The Smuttynose Smistletoe takes the Beer Seducer honors, for putting me off at first blush (very appropriate in this case), but winning me over in the end.
I did most of my shopping for this year's list (well, officially last year's now), at the Craft Beer Cellar in Waterbury, Vermont, during one of my many beer jaunts through the state. As usual, I had no particular plan in mind, and was mildly surprised to find I'd chosen a good number of bottles imported by the Shelton Brothers.  May they keep up the good work!
Thanks again for coming along for the ride. It wouldn't be half the fun if there weren't others reading along in interest, agreement or horror. And thanks again to Tom Cizauskas (@cizauskas), Cian McGuire (@That802BeerGuy) and some others for all the attention on Twitter. The beer fellowship is strong on social media, and these two are strong in keeping it civil. Merry gentlemen, indeed!
[Jan. 3, 2016]
The 12 Beers of Christmas
2015
1 Anchor Our Special Ale 2015
2 Jewbelation 19
3 Warsteiner Winter Special Edition
4 Jolly Traveler Winter Shandy
5 Magic Hat Feast of Fools
6 Page 24 Bière de Noël
7 AleSmith Double Red India Pale Ale
8 Smuttynose Smistletoe
9 Wychwood Bah Humbug Christmas Ale
10 Ridgeway Lump of Coal
11 De Ranke Père Nöel
12 The Bruery 8 Maids-a-Milking
2014
1 Anchor Our Special Ale 2014
2 Harpoon UFO Gingerland
3 Hanukkah, Chanukah Pass the Beer
4 Guinness The 1759
5 Samuel Adams Merry Maker Gingerbread Stout
6 Elysian Bifrost Winter Ale
7 Ommegang Adoration Dark Winter Ale
8 Deschutes Jubelale
9 Petrus Winter #9 Ale
10 3 Sheeps Ewephoria
11 Baladin Nöel
12 St. Bernardus Christmas Ale
12 Beers of Christmas 2014 Reprise

2013
1 Anchor Our Special Ale 2013
2 Troëg's The Mad Elf Ale
3 Victory's Winter Cheers
4 Magic Hat's G-Thing
5 10 Barrel Brewing Pray for Snow
6 Corsendonk Christmas Ale
7 Mahr's Bräu Christmas Bock
8 Sixpoint Global Warmer
9 Nöel des Géants
10 Mikkeller Hoppy Lovin' Christmas
11 Harpoon Winter Warmer
12 Dupont Avec les Bons Voeux
12 Beers of Christmas 2013 Reprise
2012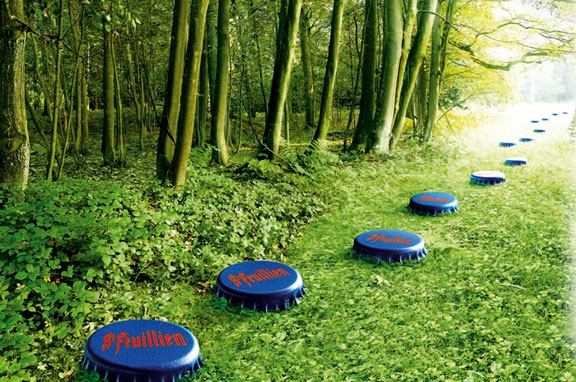 1 Anchor Our Special Ale 2012
2 Nogne Ø Winter Ale
3 Samuel Adams Winter Lager
4 Southern Tier 2XMAS
5 St. Feuillien Cuvée de Noël
6 Delirium Noël
7 Newcastle Winter IPA
8 Jolly Pumpkin Noel de Calabaza
9 Gouden Carolus Noël
10 Otter Creek Winter Red Ale
11 Magic Hat Wooly
12 Element Winter Ion